We Work Hard To Put a Roof Over Your Head
Mountain View Exteriors Works Hard To Put a Roof Over Your Head
MOUNTAIN VIEW EXTERIORS
Roofing Replacement and Installation & Gutter Installation for the greater Knoxville, Tn area
40+ Years Experience
Mountain View Exteriors is Raising the Roof with Higher Standards
Mountain View Exteriors is in the top 1% of the roofing profession and has met the most stringent requirements in the roofing industry
Our Strong Warranty with CertainTeed's 5-STAR coverage makes sure CertainTeed stands behind the workmanship of your roof for 25 years. Even if our company goes away
We offer Fully Transferable Coverage in case you decide to sell your home
We have an established history with 35 years in the roofing business
We offer financing at a low rate through GreenSky, a trusted Goldman Sachs Company
We get regular, up-to-date training on the latest roofing technology and requirements. That means our quality stays competitive
Quality materials with lots of color and texture options. We are a top roofer with Owens Corning & CertainTeed. This gives you choices from both of their wide selections
East Tennessee's Top Choice for Roofing
Mountain View Exteriors proudly accepted the Governor's Award from Certainteed in 2021. Only a handful of roofers in all of North America have achieved this status.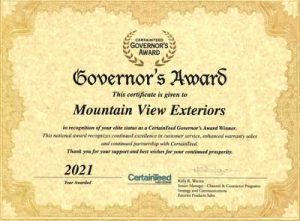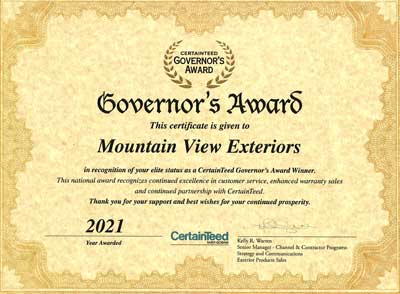 More reasons to choose MOUNTAIN VIEW EXTERIORS ROOFING TEAM:
Our Crews are CERTIFIED SELECT SHINGLEMASTER™ Teams
We are a PREFERRED CONTRACTOR With Owens-Corning     
Customers just like you give us RAVE REVIEWS – 4.9+ stars!!!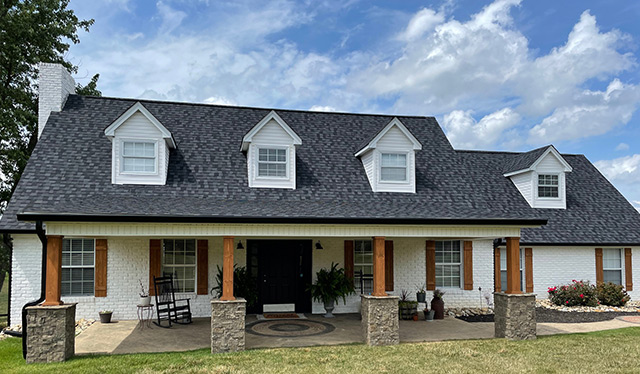 Thanks, East Tennessee, for trusting us to keep your home and family safe!
Need a little help with the money end of things? We've partenered with GreenSky Finance to offer you great rates.
What Our Customers Say About Us
370+ Reviews and counting!
michaelquinn29
January 13, 2023
These guys are PROS! Brad was terrific and very easy to communicate with from day one and provided quality work, even better they were fast and reasonably priced. Would highly recommend to anyone in need of roof or gutter repair
Vinit Mojes
October 6, 2022
Brad is super friendly and our experience working with him was nothing short of spectacular.
Tammy DiCarlo
September 14, 2022
The guys were exceptional!!! They worked nonstop for most of the first day and put in a very long day. They did not goof off or anything…they were busy and professional! I am even confident that they made any required repairs to the roof before placing the new shingle roof on. I'm glad that I was referred to Brad because he explained everything to me and not over my head. I didn't even feel like he was cheating me simply because I was a woman…he made me very comfortable with my decision to use Mountain View Exteriors for my roof replacement. I will use them again if the need arises and I have already told all my neighbors about them. Great company and great bunch of guys!!! Love, love, love my new roof!!! Such a magnificent change.
William Zebratski
August 30, 2022
I contacted Brad who came out and spent quite some time on the inspection. This was for a home I purchased that had severe roof damage. I was doing this from out of state via email and Brad accommodated all my questions and provided pictures for everything. I had several estimates and he was the most thorough and went over and above what I expected. On a trip back he met with me and we picked a package and color. Even though I was not going to be there I chose Brad because of his knowledge and professionalism. Brad told me he would be there and install the following Tuesday. Tuesday morning I got an email from my neighbor who told me the roofer's had stripped my roof by 11AM and sent me a picture. At 5 she sent a picture and said they had almost finished the roof. The following day it was finished, both roof and repair and residing of the dormers which were heavily damaged with rot. Brad communicated constantly and sent pictures of the entire project. He cleaned the gutters and entire work area leaving it cleaner than when he started. The work was top notch as was Brad and his crew. Having been involved with roofing projects in the past I was very impressed. I would recommend Brad and his company to anyone and did to my neighbors. This was one of the best experiences I've had. If you need a roof or gutters this is the company to call. Thank you Brad for a great job.
Tonisha myers
August 18, 2022
Brad was a pleasure to work with, very friendly, quick to respond and answer all the questions we had. His team also did an excellent job and got our roof up in no time! Would definitely recommend anyone to use them !
Ryne Sandberg
August 6, 2022
These guys were top notch. They put in 2 14 hour days to knock out the job. Repaired the things I needed repair and even replaced facia boards where needed. I would say I would use them again, but with the quality shingles and workmanship I doubt the roof will need anything for 30 plus years!
Brad was awesome! He was very professional, thorough and responsive. Where other roofers took their time to give me a quote, Brad gave us a complete inspection of the roof damage from a prior storm, complete with drone photos and a very reasonable quote for the excellent quality of roofing material that they use. They stripped the entire roof of my large cabin, installed the shingles, cleaned up and hauled all of the old roofing material in less than 1.5 days! I would highly recommend them to anyone who would want to avoid the headaches of going for a less than top-notch roofer.
Very professional and values your thoughts and opinions
Home Advisor Reviews

"Great job with new roof and guttering. Great pricing. Knowledgable, long history of providing service. Guarantee is great. Definitely highly recommend." –
I usually hate writing reviews but my experience with Mountain View Exteriors was so good that I am happy to write this one. Great service! They replaced my roof in one day! They left no mess for me to clean up, not a single nail. They were very friendly and very professional. I could not be more happy with the service. I would highly recommend this company and they will be the first call I make if I ever need anything again.
Mountain View Exteriors were extremely efficient and had our roof on in just a few hours. We are so happy with their attention to detail and clean up! Will highly recommend to anyone in need of a new/repair roof.
Schedule a Free Consultation
We can also take overhead drone footage.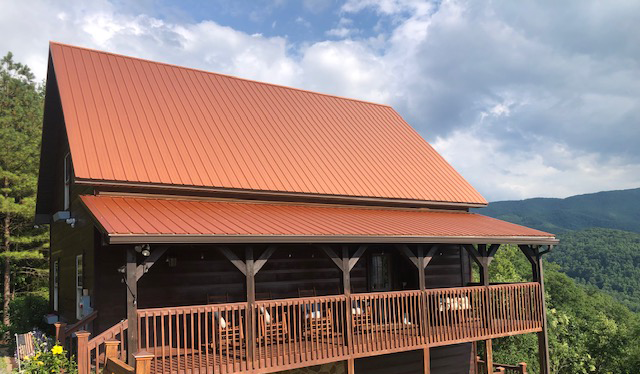 Knoxville
Sevierville
Morristown
Maryville
Newport
Mascot
Dandridge
Gatlinburg
Rockford
Pigeon Forge
Kodak
White Pine
Bean Station
Blaine
Seymour
Alcoa
Townsend
Lenoir City
Knoxville
Sevierville
Morristown
Maryville
Newport
Mascot
Dandridge
Gatlinburg
Rockford
Pigeon Forge
Kodak
White Pine
Bean Station
Blaine
Seymour
Alcoa
Townsend
Lenoir City
Loudon
Oak Ridge
Clinton
Andersonville
Maynardville
Sharps Chapel
Corryton
Jefferson City
Rutledge
Loudon
Oak Ridge
Clinton
Andersonville
Maynardville
Sharps Chapel
Corryton
Jefferson City
Rutledge